Blues often come in many shades. Some appear almost black, while others can appear more silver. Our own Bambi, pictured above, is more the darker shade of blue.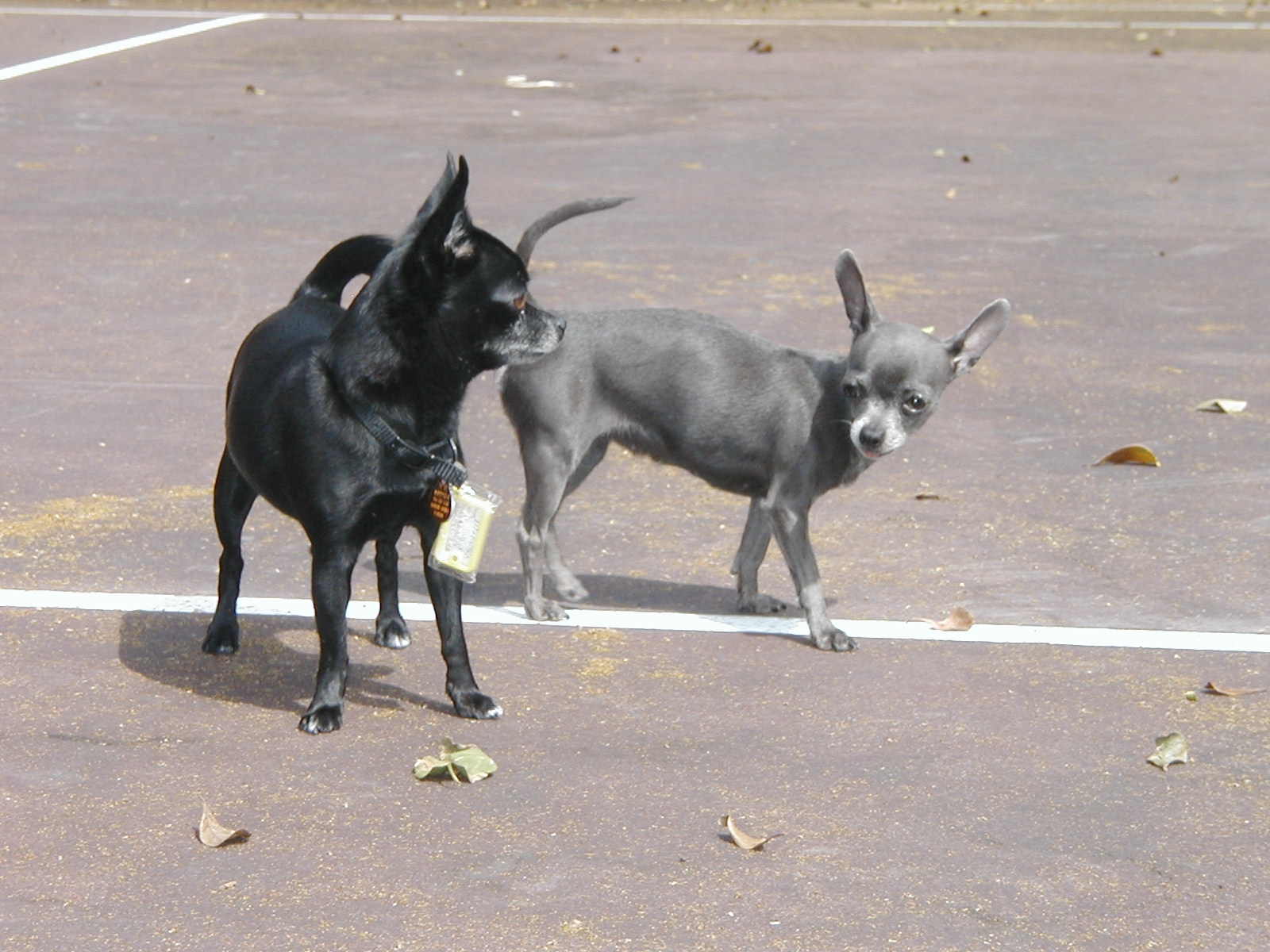 Here is a lovely silvery-blue chihuahua with her solid black companion, owned by Barbra. Silver is simply a double diluted blue color. (check out the black color page for reference to the black chihuahuas).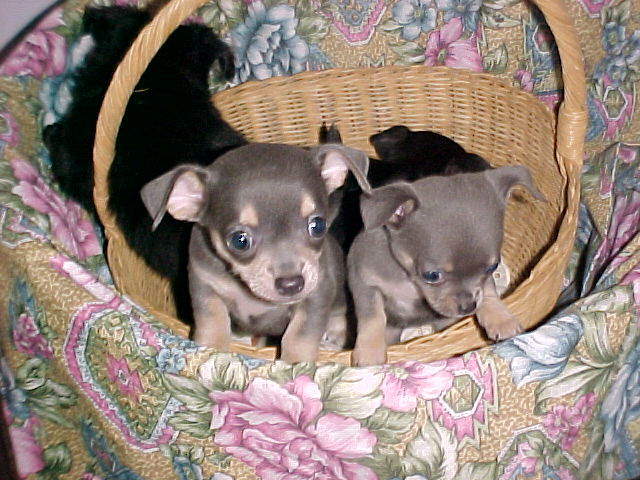 These beautiful blue and tan puppies are owned by Melinda Willcox.
Here is a lovely darker blue puppy owned by Carrie L. Beler and bred by Amanda Wammock.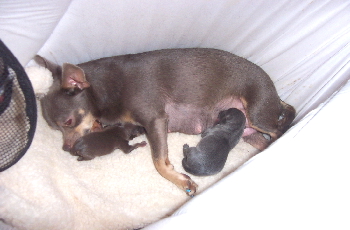 Sometimes blue chihuahuas can have a chocolate highlight to their coat because of the similarities in the genetic formula. Here is a lovely chocolate-blue owned by Jacqui Hall.